---
THEODORE J WILLIAMS (1923 - 2013)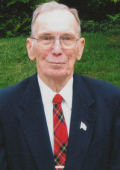 ---
A Letter from His Family
I am sorry to report that yesterday (April 27) our father, Ted Williams, passed away peacefully at the University Place Health Center in West Lafayette, Indiana, where he had been living following a hip fracture in January.

As you may know, Dad grew up on a farm in western Pennsylvania and flew 36 missions, including 23 combat missions, as a navigator with the 380th Bombardment Group (H) in the southwest Pacific during World War II. He earned a doctorate in chemical engineering from Pennsylvania State University and a master's in electrical engineering from Ohio State University.

Dad was a pioneer in the development and application of automated systems for industry, health related services and the military. Beginning in the late 1950s, he pioneered the first use of computers in process control, which now touch our lives every day. He was the author or co-author of 10 books, 483 technical papers, and 213 technical reports.

He was honored for his contributions at the highest levels, to include being recognized as one of the 50 most influential individuals in the science of measurements and controls. Among this list are Admiral Hyman Rickover, Dr. Wernher von Braun and the Wright brothers. During the Ford administration, he was appointed to the Naval Research Advisory Committee and sailed from San Diego to Pearl Harbor on the USS Preble to learn about Navy weapons systems and the opportunity to automate certain functions.

He retired in 1994 from Purdue University as Professor Emeritus and Director Emeritus of the Purdue Laboratory for Applied Industrial Control.

Yet, despite all of these accomplishments and accolades, he never boasted and did not have an ego. He cared about those around him and did what he could to address their concerns and support their goals.

Above it all though, he was our father who set an example of what it means to do the right thing, no matter what the consequences. He worked tirelessly for all four of his children and our mother to provide the best life possible. In each of our own ways, we have always tried to do our best to make both of our parents proud.

Now that Mom and Dad are together again, we will not waiver in our efforts to make them proud of us, because we loved, respected and were proud of them.

Ted

Theodore J. Williams, Jr.
St. Louis, MO
---
Obituary
Theodore J. Williams, 89, died on April 27, 2013, at University Place in West Lafayette, Indiana.

A recognized leader in industrial process control and computer integrated manufacturing, he joined the faculty of Purdue University in 1965 and retired in 1994 as Professor Emeritus of Engineering and Director Emeritus of the Purdue Laboratory for Applied Industrial Control.

He received bachelor's, master's, and doctoral degrees in chemical engineering from Penn State, and a master's degree in electrical engineering from Ohio State.

He was the author or co-author of 10 books, 483 technical papers, and 213 technical reports.

He served as president of the International Society of Automation (ISA), president of the American Federation for Information Processing Societies (AFIPS), and president of the American Automatic Control Council (AACC). He was also chairman of the Automation Research Council, a national body funded by the National Science Foundation. He served as consultant to national and governmental bodies in Argentina, Australia, Chile, England, Finland, India, Israel, Japan, Mexico, Norway, the People's Republic of China, and the United Nations Industrial Development Organization.

During World War II, Dr. Williams served in the Pacific on B-24s as a navigator on the Magee Crew in the 531st squadron of the 380th Bombardment Group (H). He flew 36 missions, including 23 combat missions, in 1943 and 1944. He was decorated with the Air Medal with two oak leaf clusters. He retired from the Air Force in 1956 with the rank of captain. Reflecting his interest in the shared experiences of those who served in WWII, Dr. Williams was president of the 380th Bomb Group Association, now a veterans organization, from 1999 to 2006. Along with Barbara J. Gotham, he was author of two volumes concerning the history of the 380th entitled We Went to War.

In the 1970s he was invited to sail on the USS PREBLE from San Diego to Pearl Harbor to observe and learn about Navy weapons systems and the opportunity to automate certain functions. He was also a past president of the Indiana Society Sons of the American Revolution.

Dr. Williams' wife of 65 years, Isabel McAnulty Williams, died in 2012. He is survived by his children: Theodore J. Williams Jr. and wife, Sherri, of St. Louis; Mary Williams and husband, Michael Lenehan, of Chicago; Charles A. Williams and wife, Jody, of West Lafayette, and Elizabeth Williams McPherson and husband, Neil, of Laramie, Wyoming; eight grandchildren and eight great-grandchildren; two sisters and a brother. He was buried in Blairsville, Pennsylvania, next to his wife.
Published in the Lafayette (IN) Journal & Courier from April 29, 2013
---
PHOTO TRIBUTE TO TED WILLIAMS' SERVICE TO THE 380th
| | | |
| --- | --- | --- |
| 2004 Boston, MA | 2012 New Orleans, LA | 2004 WWII Memorial Dedication, Washington DC |
| 2006 Hill AFB, UT | 2012 New Orleans, LA | 2002 Washington, DC |
| 2009 Savannah GA | 2001 Dayton, OH | 2001 USAF Academy |
| 2000 San Antonio, TX | 2005 San Diego, CA | 2008 Tucson, AZ |
| 2003 Williamsburg, VA | 2002 Salt Lake City, UT | 2004 Boston, MA |
---
Return to Newsletter #53 Topics page
Last updated: 25 March 2014