380th Bomb Group Association

Newsletter 34 ~ Spring 2008
---
FEATURED CREW PHOTOS
---
SEARS CREW
531st Squadron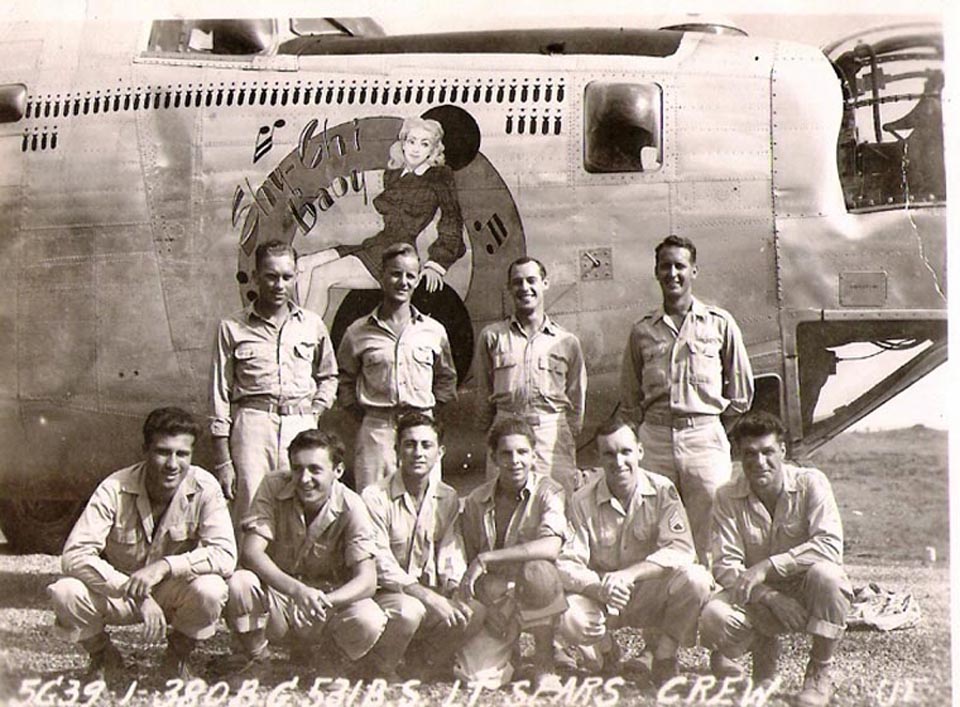 Top row, L/R: Lyle Sears, Cecil Eden, Edward Walford, Elwood Bernstein
Bottom row, L/R: Nicholas Efthemois, John Chubick, Carlo Burdi, Carl Harnois, Raymond Schultz, Leo Herzig
Submitted by Carlo Burdi
BLUM CREW
531st Squadron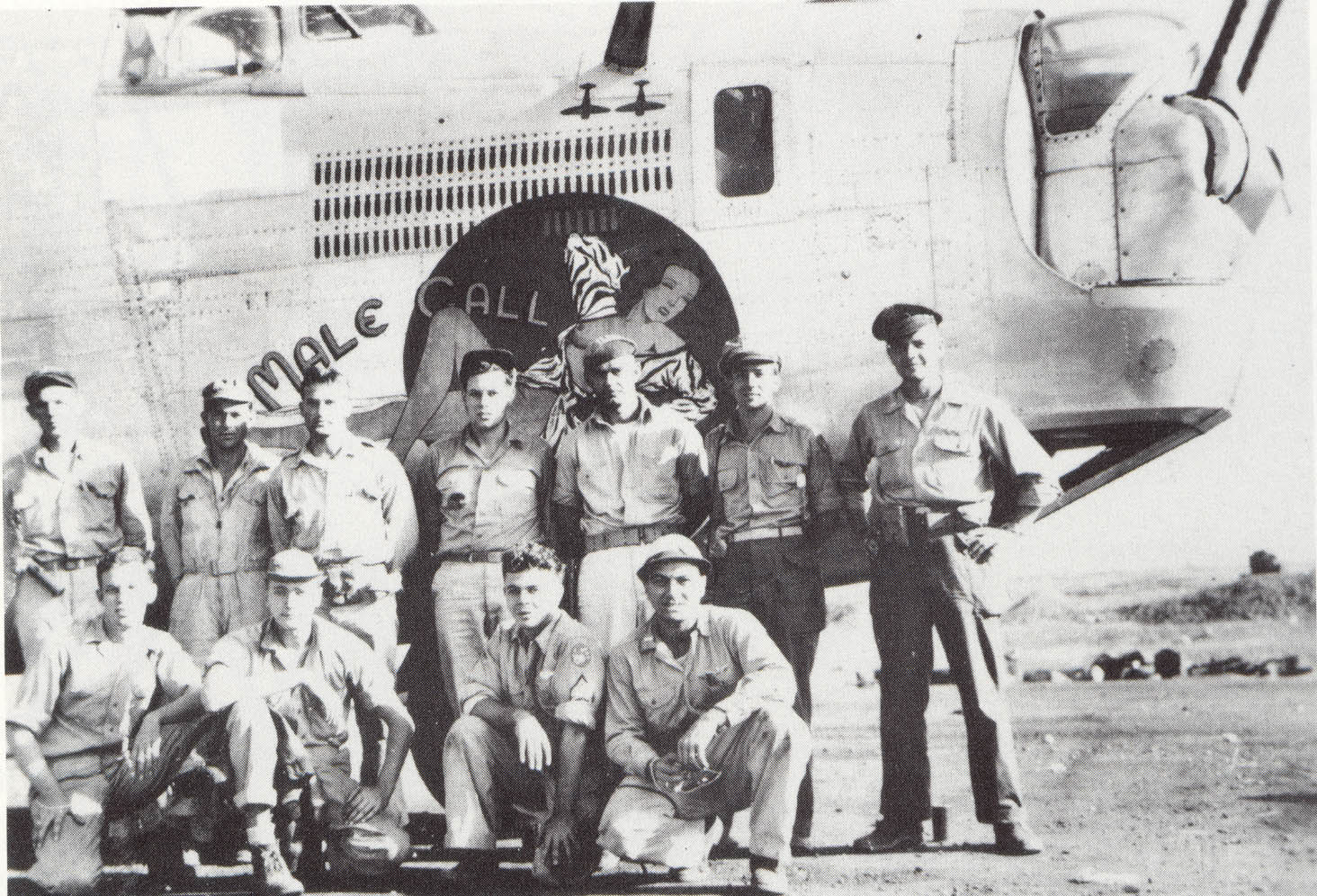 Here is a photo of our crew and plane, Male Call, taken on the occasion of the plane's 100th mission. Our crew flew the last 39 missions on her. Male Call was a "D" model with no nose turret, but some time before our crew flew her, a nose turret had been attached--with the result that hydraulic fluid drips from the turret would drop onto the window below, thereby smudging the view of the Norden Bombsight. But she was a strong lady and took us back to home base 39 times!
The back row of the picture shows: Ozzie Schoenemann, Radioman; Woodward Ward, Engineer; Harry Blum, Pilot: Emmett Stanley, Tail Gunner; (a non-crew member gunner); Donald Grieb, Navigator; Z.B. Cruthers, Co-pilot; and the front row: Braxton Willard, Armor Gunner; (a non-crew member photographer); Robert Winters, Nose Gunner; Tony DiNardo, Bombardier. Submitted by Tony DiNardo
FINLAYSON CREW
531st Squadron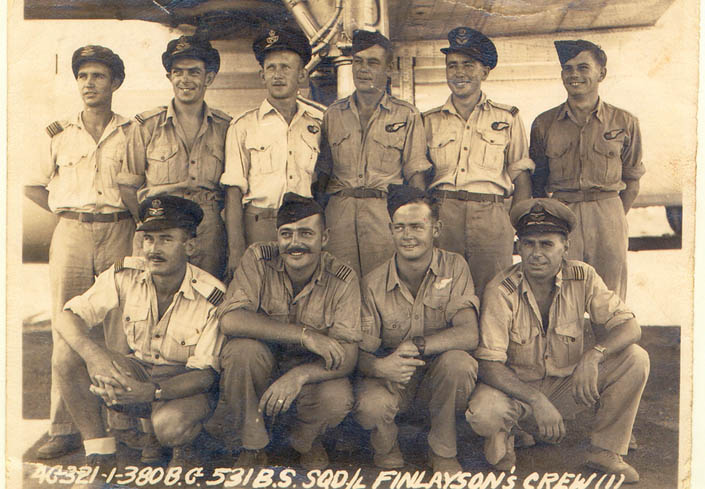 This photo was taken by the 531st Squadron 380th Bomb Group photographer. We trained in New Guinea with the Americans. Then we went to Darwin and flew with the 531st Sqdn 380th. We flew 11 missions with the 531st Sqdn and then transferred to the R.A.A.F. with 23 Sqdn.
Back row, L/R: Mick Finlayson (Pilot & Skipper), Eddie East (WOP), Eric Sperring (Navigator), Ned Ward (Engineer), Ted McDowell (WOP), David Sieber (Front Gunner)
Front (kneeling), L/R: Allan Underwood (Gunnery Leader), Bill Vine (Co-Pilot), Frank Kearney (Tail Gunner), Keith Craig (Bombardier)
Submitted by A. Dave Sieber, Dianella, Australia
---
Return to Newsletter #34 Topics page
Last updated: 06/11/2008 04:30 PM